Building a Tradition of Excellence
In the year when the US flag had only 48 stars,
the National Labor Relations Act became law, FDR dedicated Hoover Dam and there were 4 million members of trade unions in the United States, Laborers' Local 91 was officially chartered. Originally chartered on September 23, 1935, as the International Hod Carriers' Building and Common Laborers' Union of America, the Union provided the work force to build a rapidly growing Niagara Frontier into a world-class tourist destination. The courage and perseverance these men demonstrated in the face of adversity and uncertainty and the passion demonstrated by them provides inspiration for us today. They built buildings, they built communities, they built families, and they built a legacy that continuously challenges us to carry on despite hardship and insecurity. Do the lessons of the past still apply today? The answer can be found as you study this image and note the qualities of balance, dignity, spirituality, contribution, and individuality.
Today, Laborers' Local #91 still provides materials to brick masons, but has expanded into a workforce that provides signatory contractors with highly trained laborers in the areas of asbestos removal, hazardous materials abatement, paving roads and runways, pipe installation, as well as bridge and building construction. Through our partnership with these contractors, our members have helped complete projects in Niagara County on time and under budget that include the Niagara Hydro-Electric Power Generating Station, the AES Somerset Electric Generating Station, the Seneca Niagara Hotel and Casino, and the Yahoo Data Center located outside of Lockport, NY. Our collective bargaining agreements coupled with our focus on training have helped our members earn family supporting pay, good benefits, and the ability to work and retire with dignity.
We are a proud affiliate of the Laborers' International Union of North America (LIUNA) which represents more than 800,000 workers in the construction trades, factories, hospitals and many other workplaces. Together we offer education and training to provide a workforce that is qualified to represent our progressive, diverse and effective union.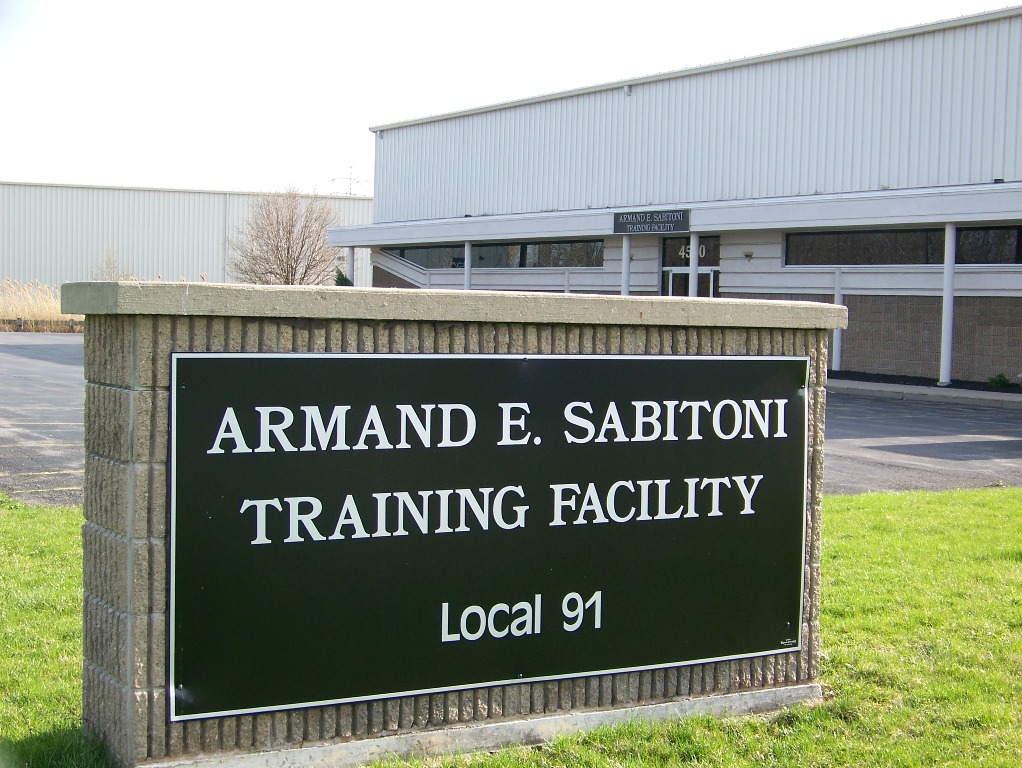 Armand E. Sabitoni Training Facility